Introduction to Allen Theatre Organs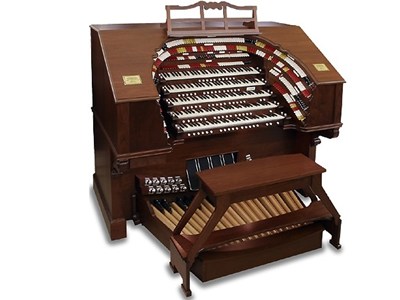 Allen Theatre Organs
Allen theatre organs are widely acclaimed for their accuracy in reproducing the authentic sound of the theatre pipe organ. These organs start with the finest theatre pipe organ samples, including the attack, steady state and decay. When combined with authentic digitally sampled theatre organ tremulants, it creates a magnificent ensemble that is unmatched.
Allen Theatre Organs have been designed by legendary artists Dwight Beacham, Lyn Larson and Walt Strony. Combining these artistic skills with Allen's advanced technology has resulted in instruments of unsurpassed beauty!
Two-Manual

Three-Manual

Four-Manual

Five-Manual


TH200

TH300

Q315

Walt Strony Signature
STR-4

TO-5Q

Q215T

T321Q

Lyn Larsen
LL-324Q-SP
Click Here to view our range of theatre organs for sale.