Electric Pianos Bring the Modern World to a Classic Instrument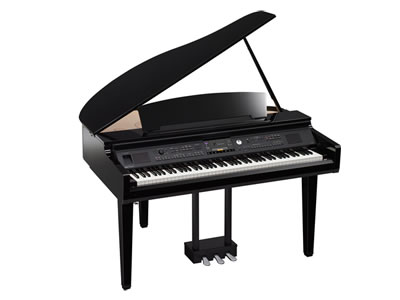 For centuries, the piano has been on of the world's most popular instruments. Learning to play is easy, and relatively painless compared to other instruments, so they have long been a favourite for children and adults wanting to become more musically inclined. When learning to play the piano, it is important to choose a practise piano that is suitable to the player's needs. In today's market, we do not just have the traditional upright pianos and organs-pianos have gone electric.
Electric pianos in Melbourne are growing to be wildly popular for both amateur and professional pianists. Electric pianos bring a modern twist on the classic instrument, allowing the player to customise and digitise sounds to cater to the piece being played.
Types of Electric Pianos
Whatever style of music you prefer, there are a variety of electric pianos in Melbourne for budding pianists to choose from. Options of popular electric pianos include:
Player Piano- Also known as a pianola or autopiano, this is a self-playing piano. Player pianos today are equipped with MIDI to interface with computer equipment, and each player piano comes with a specialised electronic device that can record and play back music from MIDI files from a laptop, iPod, or any electronic device with a MIDI interface.
Hybrid Piano- These pianos incorporate the latest digital technology with the traditional acoustic piano building techniques.
Silent Piano- Silent pianos are unique because they allow the player to play the piano silently using headphones. When the headphones are plugged in, the hammers of the keys no longer hit the strings, but, instead, the piano's highly sophisticated sensor technology captures all key movements and sends them to the digital tone module. This electric piano is the perfect combination of the world's best acoustic and digital pianos.
Keyboards- Keyboards are the original electric piano. Whether you are a beginner, intermediate, or professional player, there are a variety of keyboard brands available on the market at affordable prices.
Where to Find an Electric Piano in Melbourne
The piano is a great instrument, and is easy for anyone to learn. Whether you decide to use a hybrid or just want a traditional keyboard, you are sure to find what you need when looking for an electric piano in Melbourne. For amazing deals on great electric pianos in Melbourne, visit www.prestigepianos.com.au.