Organs for Sale in Melbourne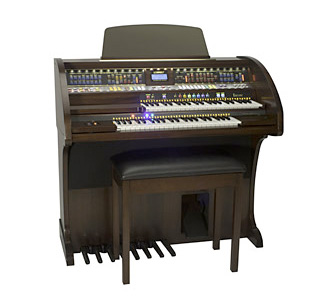 If you have made the decision to purchase that organ you have always wanted, there are a lot of things to consider. You will find that there is no shortage of organs for sale in Melbourne, and you will have many options to choose from.
An organ is a relatively large purchase and before making such a large investment, there are several things you should take into account. At Prestige Pianos, we carry the finest selection of organs for sale in Melbourne and have staff on hand to help you in choosing the one that's right for you.
Organ Price
One of the biggest things that purchasers have to consider is the price range that they have to work with. Organs can run the gamut price wise depending upon the features that they have, the size, and the manufacturer. It is a good idea to have a budget in mind before you head out shopping so that you do not end up spending more than you can afford.
People who are looking at organs for sale in Melbourne will find that the prices range greatly. It may be wise to start with a lower priced organ and then later move into a more extravagant model later as your budget allows. A pre-owned organ may also be an option for customers who are budget conscious.
Click Here for new and pre-loved organs.
Available Space
Another big consideration that musicians need to make is the amount of space that they have available. As with price, organs can vary greatly in size. Some of them are made to be more portable and work in small spaces. Others are housed in large cabinets and become focal points for large rooms.
You do not want to end up with an organ that is too big for you room, and it can be difficult to tell in a showroom exactly how much space the instrument will take up. Having an idea ahead of time of the size that will work best for you is a great way to make sure that you end up with the right organ for your space. There is an organ for you, regardless of the size of the space you have available!
Make and Model
It is always a good idea to read up on a product before buying it. This is true with organs as well. If you are looking into organs for sale in Melbourne, you will likely find that there are many different makes and models which are available. The more informed you are, the easier it will be for you to know what you are looking for.
Digital or Analog
You will also need to decide what type of organ will best suit your needs. There are both digital and analog organs for sale in Melbourne, and wise consumers will research the difference between the two before they decide which type is best for them. A digital or electronic organ allows users to practice in private through the use of headphones, and may be best for smaller spaces.
Purchasing an organ is not a decision to take lightly, and with a little research, customers can find the organ that fits their needs, their available space, and their budgets. Here at Prestige Pianos, we offer several different types of organs for sale in Melbourne, and we are looking forward to helping you discover the one that best meets your musical needs. Call us today to find out more. We're looking forward to hearing from you!