The Right Organs for Sale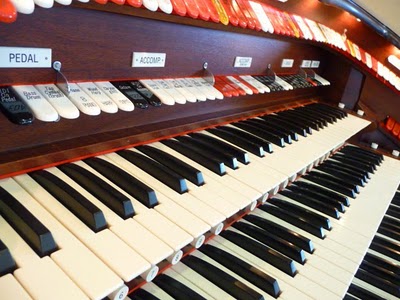 Organs have an interesting relationship with Australia. Nowadays, organs and pipe organs are a regular fixture in cathedrals, theatres and churches throughout the country but how did it get that way? Shortly after Australia was established in the 1700s, we received a small amount of pipe organs from Britain, but these were more so donated than custom built for any church or cathedral. We would have to wait until the 1820s before the first organs were commissioned and built for churches in Hobart and Sydney.
From here, the organ building industry only gained more steam in the country. They gained popularity in Victoria particularly because tariff laws were ideal for the import of vital parts. Prominent organ building masters and apprentices began establishing their businesses in this time as well. This was the golden age of organ building in Australia and Australian-built organs would begin to gain international popularity in the coming decades with quality firms such as George Fincham & Sons and Whitehouse Bros. gaining notoriety in this era.
Today, Australia is exporting fine organs to a number of countries regularly. Australia is still one of the most sought after locales for organs for sale.
Organs Today
So what does history have to do with finding a great organ for sale in Australia? Well, as it turns out, Victoria is still one of the best places to find great organs for sale, particularly in Melbourne. Melbourne boasts some of the finest organ dealers in the country, and of any of the provinces in Australia, you are most likely to find what you are looking for in Melbourne. Melbourne has a great community of organ enthusiasts and the prestigious Society of Organists calls Victoria home.
The Society of Organists is one of the oldest communities of organ players and enthusiasts in the country. Founded in the 1930s and having ties with organ organizations (no pun intended) that date all the way back to the 1800s, this group of Melbourne organists is committed to preserving historical organs, upholding a standard among organ teachers, and spreading the passion for organs, organ playing, and organ building.
Melbourne is where you want to be if you are looking to buy an organ, find other enthusiasts, or are looking to see some beautiful historical theatre organs in Melbourne. The Town Hall Organ is a must-see for any organ pilgrims. The Ingram Co. electro-pneumatic organ that can be seen there today is actually a result of a fire that broke out in the town hall in 1905. The previous organ was destroyed and a new one had to be commissioned. This impressive organ features 6,024 pipes and stands 9.75 metres high.
Melbourne is also home to some of the most impressive church organs in the country. St. Paul's Cathedral contains an organ built by T.C. Lewis in 1891 specifically for the Cathedral's inception. This is one of the most famous organs in all of the country and is a must-see for any organ enthusiast.
Time to Buy
If you are indeed visiting Melbourne to browse some of the many organs for sale in the city, one brand of organ has become increasingly popular over the last couple of decades, an American import that goes by the name of Allen Organs. Melbourne is home to some of the widest arrays of Allen Organs for sale in all of the country. You are sure to find the Allen organ you are looking for in the city and for those of you looking for rarities, Melbourne has some of the oldest and rarest Allen Organs for sale in the country.
For more information about organs for sale in Melbourne, feel free to visit www.PrestigePianos.com.au .