You've Got Rhythm With A New Piano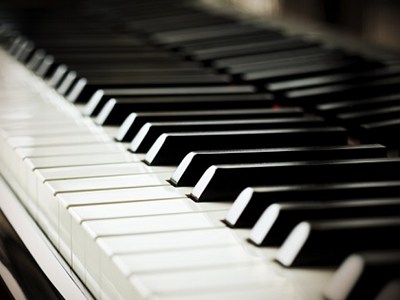 When you're searching for a piano for the home, everyone is looking for something different. Pianos come in several styles so that they fit the decor and the musician, whether you're a an experienced pianist or just learning. If you're just learning, you probably have a lot of questions to ask about which kind of piano would suit your needst. It can be confusing to choose, especially when you find out how many kinds of pianos are out there for you to choose from. You may be especially concerned with the tone of the instrument if you intend to become a professional pianist someday. You may be concerned with the piano being capable of fitting into your home, especially if you don't have a lot of room for one. You may want a piano that has all of the bells and whistles, with an accompaniment of other instrument sounds to make it sound like you're involved in the whole orchestra. Whatever your needs, you can find not only the piano you need but the help to assist you in choosing your choice.
Click Here to View Our Range of Pianos.
If you're looking for digital pianos, you'll be impressed with the selection of pianos in this class. You'll love the yamaha pianos that are available. Using a digital piano is a great way to start your training in playing a piano. You can start with the main keys, but graduate to learning to add the other instrumental accompaniments that makes you feel like you're playing with an orchestra or band. If you're looking for the Cadillac of pianos, you've got to see the Clavinova digital piano. They're created with the notion of feeling and sounding like the closest thing to concert grand pianos. You'll fall in love once you lay your fingers on its 88 keys, and it has foot pedals just like the grand piano does. Once you lay your hands on one of these pianos, you'll be so anxious to get your piano lessons started that you'll make an appointment with a piano teacher even before your piano is delivered.
Having the desire to get a piano and not having the budget for a brand new one is not an impossible dream. You can find used ones that will be kinder to your wallet and yet have the same quality that many of the newer models have. As you know, a pre-loved ones is just like an aged bottle of scotch, better in quality and taste. You can have a piano in your home and ready for you to put your fingers to work within a few days. You'll find reconditioned and workshop tested that are for sale and ready for you to test out. Just give us a visit at PrestigePianos.com.au, and let us make an offer for the very best in home piano to suit your budget.